With the Mets losing and the Nationals winning, there is no change in the Mets magic number. However, I've been having some fun doing these, so I figured I would take another crack at 10. Today, I'm looking at the 2004 season and Joe Hieptas: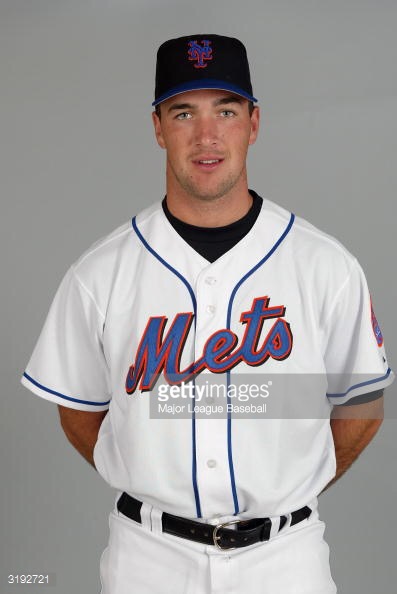 During the Mets 2004 season, when they finished 71-91, they would call up Hieptas in September to become the Mets third string catcher. On October 3, 2004, his dreams would come true, and he would play in a big league game catching one inning in an 8-1 win over the Montreal Expos. Unfortunately, Hieptas did not get a chance to bat making him a modern day Moonlight Graham.
Hieptas tried all he could to get back to the majors. He would convert to a pitcher at the Mets suggestion in 2007, but he would never make it back to the big leagues. Much like the 2004 Mets, he never really had a chance, but he still went out there anyway. I know at times it must be frustrating for him, but he can sleep at night knowing he gave it his all.
Hieptas' story reminded me of Mets fans' favorite punching bag, Eric Campbell. I've seen a number of things written about him. I believe most of it is unfair and sometimes just wrong.
He's a guy who plays hard and hits the ball hard. He's doing everything he can do to be a big leaguer. It's just ironic that Campbell sees his salvation in a position Hieptas had to leave to get another shot. Hieptas and Campbell are both reminders that whether a team is good or bad, there is always someone out there trying to make the most of their talent and opportunity.
So with that lets tip our hats to Joe Hieptas.