Magic Number is 16

With yesterday's win and the Nationals' off day, the Mets magic number has been reduced to 16. In that vein, I present to you, Rick Ankiel: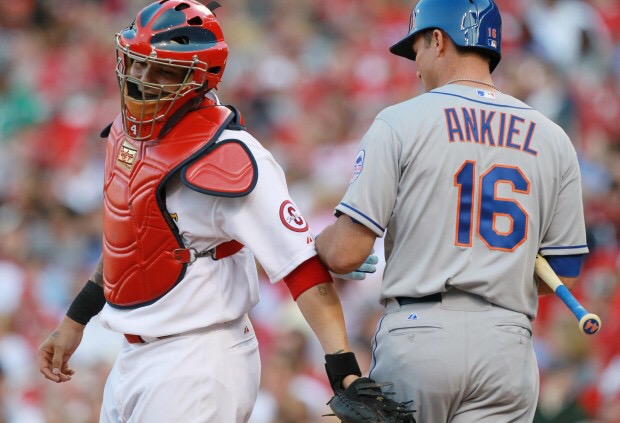 Ankiel first presented himself into Mets' lore by blowing up again in Game 2 of the 2000 NLCS. He would only go 0.1 innings with two wild pitches, three walks, and two earned. The Mets would go and win 6-5 en route to winning the series 4-1.
After a promising rookie season, it appeared that Ankiel was suffering from the yips or Steve Blass Disease. As he was athletic and could hit, the Cardinals made him a CF. In May 2013, he would sign with the Mets after he was released by the Astros.
The Mets signed him mostly because their poor CF options like Collin Cowgill weren't working. Unfortunately, Ankiel seemed to stop taking HGH. He played in 20 games for the Mets hitting .182/.239/.364. That's awful. That's part of the reason the Mets finished the year with a 74-88 record.
However, as this was 2013, the year that Matt Harvey needed Tommy John surgery. It ended his 2013 season, and effective, his 2014 season. Things could not have seemed bleaker. It's something to remember whe were enjoying this great ride.
Let's all give Magic Number 16, Rick Ankiel, a hat tip.