I Want it That Way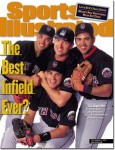 Somewhere in my house, I have a "Mojo Rising" t-shirt featuring the greatest infield ever. It became the anthem of the 1999 season. After Kenny Rogers forgot how to throw a strike, there was no more "Mojo Risin." I also stopped wearing the t-shirt.
The following season seemingly every team adapted "Who Let the Dogs Out?" as their rally cry. I don't know that I ever got that song out of my head. I knew something bad was going to happen when the Baha Men performed before Game Four of the 2000 World Series. My fears were realized when I watched David Cone struck out Mike Piazza. Luckily, after the 2000 World Series went away, so did the Baha Men.
Speaking of the 2000 World Series, N'Sync performed the National Anthem at Game Three of the World Series. It was the wrong boy band. Clearly, this wrong choice set forth a catastrophic chain of events which led to the Yankees winning the World Series. That's right. I'm blaming N'Sync.
It seems Juan Uribe wants to right that wrong. He started blasting and dancing to the Backstreet Boy in the locker room. This is one of the reasons why Uribe is such a great addition. He keeps things loose in the clubhouse, and he keeps things fun. We all laughed when we saw it. It was fun. I can see this Backstreet Boys being a thing.
Why not? The dumbest things become a thing during a time when your team is winning. Earlier this year, it was the Citi Field raccoon: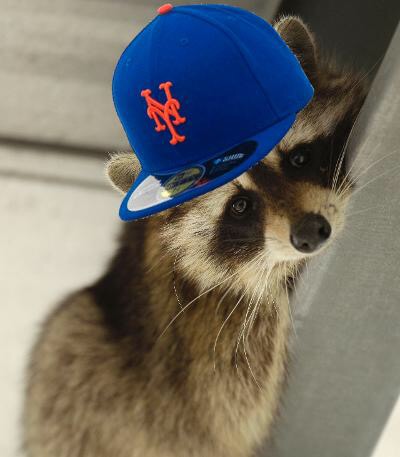 Then, it was Yoenis Cespedes and the "Rally Parakeet":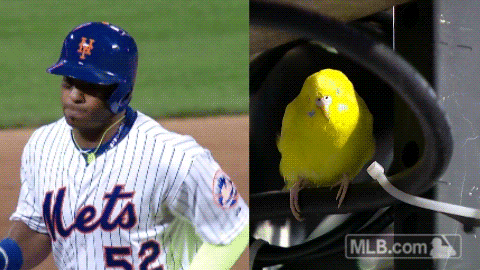 Finally, it was David Wright and his cookies: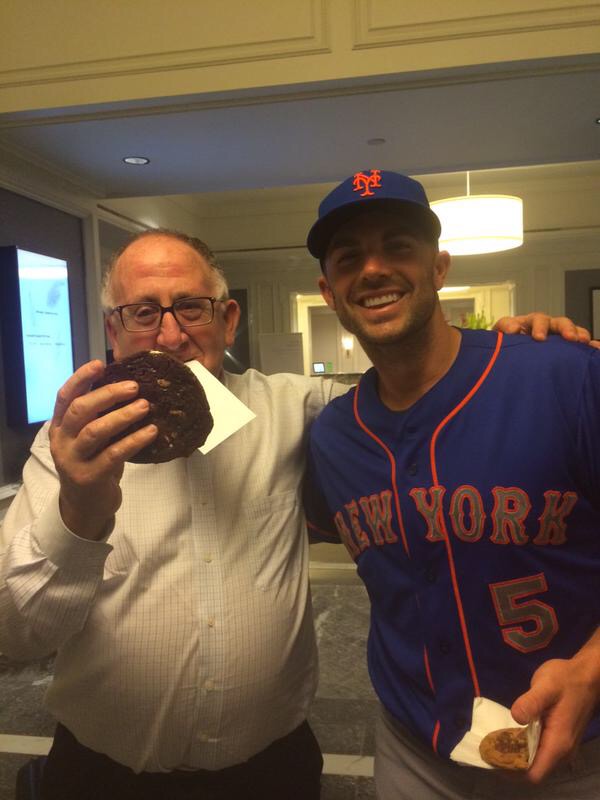 These things take on a life of its own. Personally, I like the Backstreet Boys meme. First, it doesn't seem as forced as the other ones. Second, it's fun, and the Mets can have fun with it by blasting it on the loudspeakers. I think we should petition Uribe and the other Mets to use the Backstreet Boys for their walk-up music. It's as organic as Robin Ventura playing "L.A. Woman" in the clubhouse leading to "Mojo Risin" t-shirts. Finally, the Backstreet Boys are there at the promised land:
Let's let the Backstreet Boys lead us to heaven. They already seem to know the way. Lets Go Mets!